To edit replacement table in a spreadsheet (e.g. Excel/Calc):
In "Replacement table" window choose More → Copy All. This will copy whole table into clipboard.
Paste clipboard into empty spreadsheet.
Edit data.
Select and copy into clipboard three columns and proper rows
In replacement table window choose More → Paste All.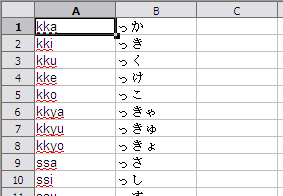 Other chosen problems